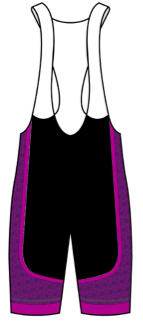 Cycling shorts & bibs
Mighty Mujer BIKE SHORTS & BIBS are here! Order by 3/22/19 to receive in time for Mighty Mujer Miami.
SIZE CHART - ALL SIZES ARE WOMEN'S.
Bike shorts and bibs have a chamois for comfort on the bike. Bibs are shown, with the suspender as part of the piece.
ORDERS WILL BE MAILED OUT AS SOON AS THEY ARRIVE!
sold out